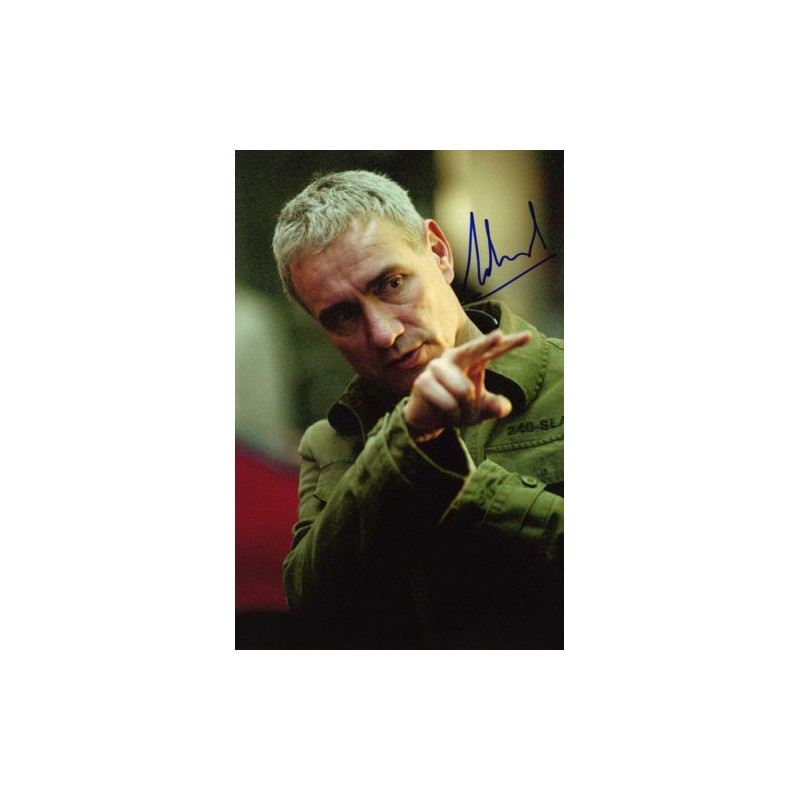  
The Day After Tomorrow
4x6 Inches Autographed Card
Security policy
All payments are secured and processed by STRIPE.
Delivery policy
Return policy
Satisfaction guaranteed or your money back.
Roland Emmerich on card, approximately 4x6 inches.

A lifetime Guarantee is provided with the COA and letter of authentication analysis that accompany this item.

Item Condition - MINT
This item has been carefully inspected and it is in mint condition; free of stains, tape marks, or worn out edges.
This card has been stored in archival corrugated carton box in a dark clean environment, avoiding exposure to florescent lighting and natural sunlight.

When displaying your memorabilia, always use acid-free mats and the right picture frames. But most importantly, always use a UV-filtering glazing such as Acrylite OP-3:
Acrylite OP-3 & Acrylite OP-3/P-99 extruded are premium picture framing materials, developed to meet the special needs of the memorabilia picture frame industry.

UV-Filtering Glazing Types:
Acrylite OP-3 UV protective acrylic filters that protect 98 per cent of damaging ultraviolet rays.
Acrylite OP-3 P-99 - Combines Both Non-Glare and UV Filtering characteristics.
NOTE OP-3 P-99 non-glare finish appears hazy until it is placed directly on top of the piece of memorabilia. Once in place, the image will become clear with a non-glare finish.

If at all possible, best avoid direct sunlight and exposure to florescent lighting.
Data sheet
Property

4x6 Inches Autograph Card
4 other products in the same category: