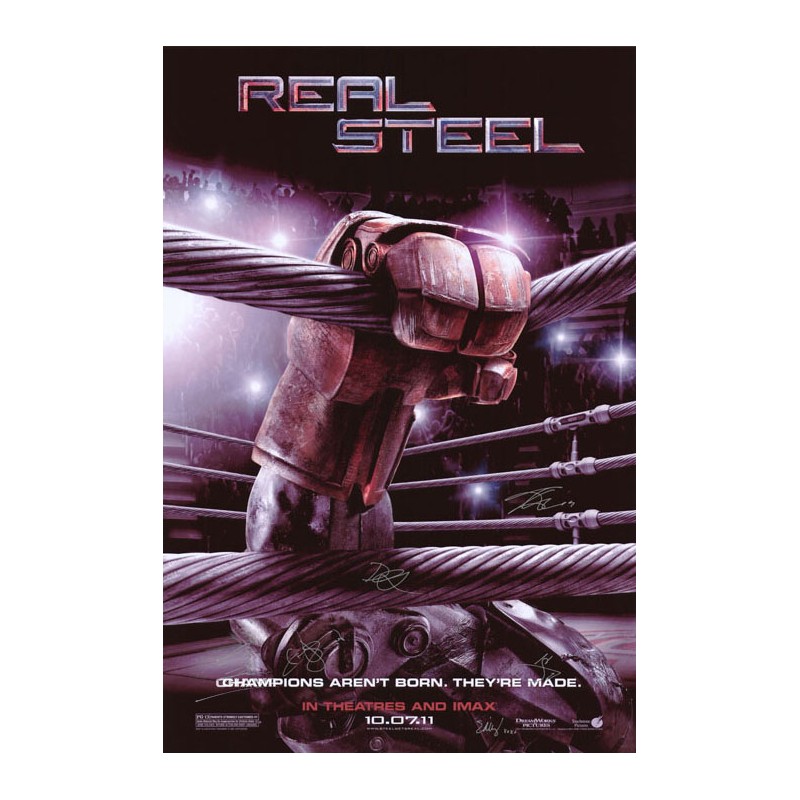  
Real Steel (2011)
24x36 Inch Movie Poster Autographed by Hugh Jackman, Evangeline Lilly, Dakota Goyo, Anthony Mackie, Kevin Durand, and director Shawn Levy
Security policy
All payments are secured by Paypal or processed by STRIPE.
Delivery policy
3 different options to choose from.
Return policy
Satisfaction guaranteed or your money back.
Poster Document 18466STMO signed by Hugh Jackman, Evangeline Lilly, Dakota Goyo, Anthony Mackie, Kevin Durand, and director Shawn Levy
Guarantee/Letter of Examination and authentication (LOA)- (Lifetime)
A lifetime Gurantee is provided with the LOA that accompanies this item.
Item Condition -(Excellent)
Item has been carefully inspected and it is free of stains, tears, and rips. This item has never been displayed, so it has no pin holes and no tape marks of any kind.
However, normal carry-around marks should be expected. Please, understand that these items travel and have been handled by celebrities and personnel. Several different events were required to locate and gather autographs on this item.
Shipping Method- (Rolled)
All Posters, including vintage folded posters, are securely shipped rolled.